 Tenant Voice
We want your voice at the heart of everything we do. Your thoughts, opinions and ideas can help shape our business, improve our services, strengthen our communities and create places and communities everyone can be proud of.
The decisions we make as a business have an impact on you as a customer, so it's only right that you should have a say in what we do.
You can read the Tenant Voice Strategy here.
Consultations
Torus wishes to consult with our tenants on policies which impact you, your homes and your communities, so please let us know what you think, we are listening.
Our current consultations are available below.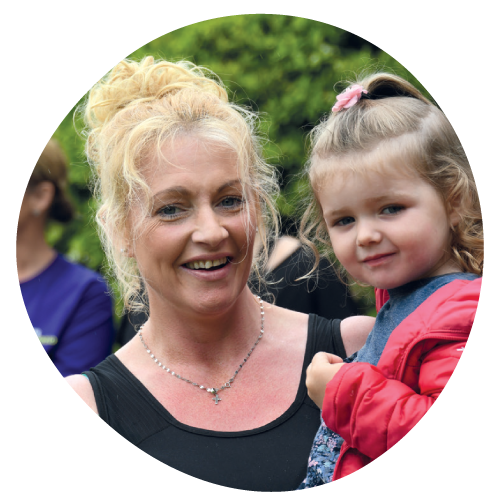 Current Consultations
Consultation
Description
Link to survey
Closing date
There are no current consultations.
Your information
The information that you supply on our survey are subject to the provisions of the Data Protection Act 2018. The information you provide will only be processed for the purpose for which it has been given and will not be used for any additional purposes. The purpose of this survey is to gather customer feedback to help improve services. Your responses will be stored in our secure computer systems until no longer relevant.
Get Involved
Whether you're reviewing services, evaluating policies, looking at customer experience or improving our neighbourhoods, there are plenty of ways to have your say. Find out more about the ways you can get involved here (pdf).
Find out more about Tenant Voice on our landlord website.
We value diversity and are keen to achieve diversity and inclusion in how we deliver resident involvement, find out about our current volunteer opportunities below.
Current Opportunities
Volunteer Role
Description
Join our Landlord Operations Committee (LOC) - vacancies for St Helens and Warrington representatives

If you are a tenant or Leaseholder in our St Helens or Warrington heartlands, we are looking to recruit two new members onto our Landlord Operations Committee (LOC). The purpose of LOC is to oversee and make decisions on matters which has a focus on local customer service standards and performance.

In this role you would work alongside board members, senior staff as well as other tenant and representatives from across Liverpool, St Helens and Warrington.
As a member, you would receive all the help and training you need to get fully involved. Being part of LOC could help you develop a wide range of skills which might help if you were applying for jobs or looking for voluntary work.
The Committee meets at least four times a year and we would cover the costs of all reasonable out of pocket expenses.

If this opportunity sounds like something you would like to know more about then please get in touch with our Tenant Voice Team. You can contact the team on:

Tenant Inspectors

Tenant Inspectors work with us to improve services for all tenants and leaseholders. They get an insight into our services and procedure and test our services to help shape services to meet the needs of others.

Inspect service area's such as Rents, Antisocial Behaviour, Housing Management, Allocations have developed a committed standard of service for tenants – to test they are doing what they have committed to carrying out Mystery shopping and Inspections!

Inspections can be done from your own home (due to Covid-19).
Each inspection will only take a couple of hours of your time.
Full training and equipment if needed will be provided – we will also support you to get online and improve your digital skills!

Scrutiny Panel Members

A great opportunity to review our services and make recommendations for improvements for all tenants.

What is a scrutiny group?

A scrutiny group is a small group of residents who work independently to research a specific topic in depth to see if there are areas of improvement. These improvements could result in money saved, services changed or training programmes introduced.

What's the purpose?

The purpose of our Scrutiny Group is to scrutinise and report on Torus' services. It holds the Company to account by challenging Service Teams to improve performance by identifying areas for improvement and offering recommendations. The tenant's perspective is an important part of this process.

The role

You will work alongside senior staff and tenant and leasehold representatives from across our three heartlands. The groups work is reported to the Landlord Operations Committee (LOC) who oversee and make decisions on local customer service standards and performance.

As a member of the group, you will:

receive help and training,
have access to the relevant equipment to help you to participate digitally – a device and internet access
develop a wide range of skills which may help if you were applying for jobs or looking for voluntary work.
Use your existing skills and experience
meet new people and make new friends.

The group meets every month. Currently this is happening virtually due to Covid-19, but in future there will be opportunities to meet virtually or face to face.

We cover all reasonable out of pocket expenses.
To apply or to find out more use the online form or call the Tenant Voice Team on 0800 678 1894 or email tenantvoice@torus.co.uk.
Please use this form to give comments on any of our services or to give more feedback on our current consultation. This information goes straight to the Tenant Voice Team. Thanks
Please let us know your thoughts on our services.
Join Torus Talk
While you're here, why not consider joining other customers on Torus Talk?
If you would like to get involved digitally, then why not join the other customers in Torus Talk, a closed Facebook group just for Torus tenants and leaseholders. Torus Talk gives you a chance to feedback on our services, just click here to join (there is a verification process).